Bone Grafting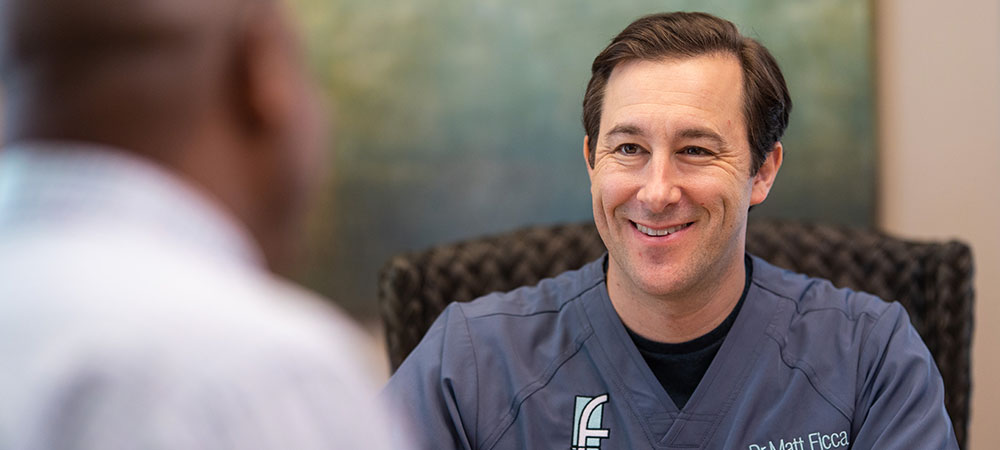 With bone grafting, Dr. Matthew Ficca creates a stable and lasting foundation for a dental implant. He may also perform bone grafting to rebuild areas that have lost bone over time, due to periodontal disease, or as the result of jaw deformities.
Bone grafting is one of the most common treatments that Dr. Ficca offers, with patient needs ranging from simple to complex. A board-certified specialist in periodontics and dental implant surgery, he has spent 20 years helping Charlotte patients improve their smiles and their quality of life.
Dr. Ficca's approach to bone grafting is informed by his long experience and careful study of the treatment. He only uses regeneration techniques and materials that have a high rate of success. As a result, you can expect durable and predictable results and a shorter recovery.
---
What Are the Benefits of Bone Grafting?
Bone grafting can: